Puran Singh - Poet of Emotions
By Navtej Singh, Chandigarh (India)
Puran Singh's poetry is not merely a piece of literature, there is a flood of emotions; tidings of sentiments; a flow of words, a colour of ecstasies and flight of imagination in it. It's a miracle of the Endless. Emotions are such as would not stop even if one tried. Sentiments are such as, what are earth, sun, moon or stars, even recognizing God Himself, would absorb Him in its midst!
See yonder! What the poet is doing 'On the River Bank':
Gathering together tiny, white, clean pebbles.

Worshipping the stones, and kissing, diamonds of his delight!
And then:
Heckling the turban with leaves white,

Plucked from the grasses high!
O Mother!, What ecstasy is this!
Calling sometime, shouting at the brances of mulberry trees.

Then shaking them, and awaking them by the shaking.
Really:
In a violent sort of passion of affection,

Weeping while embracing the grasses green!!
And what he says:
I know not what I do.
But the poet knows who holds the strings, and:
My soul doth know I am someone's

The One strings who holds, He is flying His kite.
To the poet 'the World seems a wondrous lake of colours'.
In his poem 'A Broken Song of Mine', he says:
Words and words O'mine, from my tiny small hands go dropping,

My hands are small, eminent art the gifts, rivers go flowing.
The poet knows:
Signs are high, young is my age as yet.
But the poet's flight of imagination is endless,
He says:
A bird I am, to Mansarover is my flight.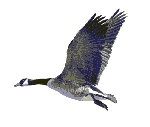 See, the poet in still a different emotion. On seeing 'The Cattle Grazing', his heart desires to be a cattle turned.
He says:
Again and again I desire to be a cattle turned.

It hath made me tired – being a human.
And further listen to what he says when he sees 'The Potter and His Spouse' shaping the vessels:
Seeing her, I remembered the Potter,

Who hath made this laughing vessel.
On seeing 'The Labourers', the poet's heart says:
Small is their poverty Great being their contentment,

Cool water and they are alike, They soothe my mind.
There is a flood of love and emotions for the Nation in the poet's heart. He says:
I see no other country like that of my Punjab's land.

Aye! Nowhere is felt the cool breeze like that of Punjab

Water of no place else tastes sweet or suits me more.

Whenever did I return from a foreign land,

Like the sky itself, did I expand.
The poet's over-brimming and overflowing flood of emotions is expressed by himself through one of his poems:
Aye! I am a sea flowing,

Leaping, meeting everyone,

Drowning and dripping all in my own colour,

I go on thus, yes, an ocean of joy am I.
And then see the poet going towards 'The Bazaar':
Gaiety of the Bazaar doth drag me,

There's a joy in the people's gathering,

There seems a life in the gathering.
In his poem 'I call for the Punjab' the poet, over-brimming with emotions and pathos, says:
There be a feeling in the heart, To live in a sort of pain.
And:
Forgetting, forgiving, remembering only the gifts of God.
In his poem 'How Lovely this Message Is', he says:
This tiny heart of mine,

This impatient one, throbs,

doth sob, time and again;

When this voice comes bringing along much hope,

This heart becomes alive, in a moment it is in the sky.
And in his most beautiful poem, 'A Wild Flower', the poet cannot hold his contempt for a materialistic wretch. He says:
What doth he know what flood of heart is?

And what tearing the body, go flowing is?
And:
Moving aside a thousand mountains,

What rushing straight of floods is?

What aboding of the Infinite in a tiny heart is?

And being Eternal, What being one with joy and beauty is?
The emotions of heart have become so over-flooded that the poet feels that he can no more control them. In his poem, 'My Heart'. He says:
Impossible it is for me to control,

to bind this heart of mine.
And in his wondrous poem: 'Adoration of the Infinite':
Fly thou now O heart,

Abandon ye this world of mere illusions.
The poet's soul desires to go above this materialistic, selfish, mean and wretched world. He says in the same poem:
Yonder there, O my soul,

Mountain peaks stand inviting ye,

With arms stretched, they shout.

Those towering snow-covered peaks,

Stand there, like Devies, Calling the Spirit.
And further he explains:
The one who hath seen Guru Nanak,

The one who hath heard of the Lord's name,

His organs of perception desire to be multiplied by millions.

He doth set forbearance at naught,

limitlessly helpless abut his heart's desire,

The vastness of skies too isn't enough,

for the living soul needs Infinite and even more,

What these inhabitants of graves can suggest to be quiet?
What a great personality this poet was, who had such great emotions, sentiments and thoughts, its true knowledge can be fathomed only by reading, knowing and enjoying his literary creations – which I was fortunate enough to do at a very young age!

(Note: The passages from Prof. Puran Singh's poetry have been rendered into English by yours truly.

---
---